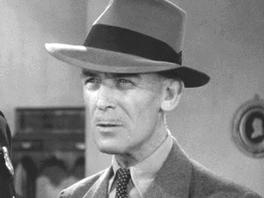 Based on the role played by James Gleason in "Arsenic and Old Lace", Lt. Rooney McCoy was the 2nd-in-command of Brooklyn PD, until he was assigned to help lead the 1940s G.U.A.R.D. unit. His role made him acting commander of the strange group, alongside Karl Schafer, and the liason between them and the US Government.
His crazy and diplomatic way of getting procedure done made him an excellent candidate, but even with this group and their missions he may have met his match when it came to rational means. He would become a legend in the NYC police department, leading his son Malone McCoy to become a police officer. Unfortunatley, the legacy of great cops ended with Rooney, as his son moved to Chicago and become a racist, drunken and abusive man to his peers, wife, and young son Jack.
While young Jack wished to be a great officer like his grandfather, his father's harsh punishments for failure pushed Jack too far. His unyielding determination made him get involved with the 60s counter culture. But when the void still wasn't filled, Jack went into Law School. From there he wound up in the Manhatten DA's office, where he would become one of New York City's best ADAs. He was known to all as "Hang 'Em High" McCoy, and prosecuted hundreds of major cases, the respect later gave him the chance in 2006 to become the new District Attorney.